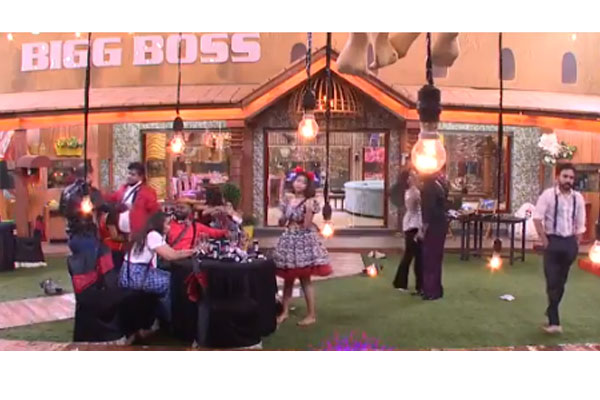 Tomorrow is grand finale of Bigg Boss 2. Already the season has become a smash hit , fetching higher TRPs than Bigg Boss season 1. Just a day before the finale, Bigg Boss housemates had Gala time in the house.
All housemates who got evicted earlier also came to the house and it was like a get together event for them. Geetha Madhuri enthralled all the housemates with her mesmerizing voice and dancing numbers. Then they had awarded some funny titles to all the housemates. Roll Rida and Amit did anchoring for this event and they tried their best to entertain the housemates as well as audience. Tanish evoked a few laughs with his performance like a drunkard. After that, all the housemates danced, hugged and celebrated.
As most of the housemates are good entertainers, they made the episode enjoyable. It is just one more day to go and audience are extremely excited to watch the finale.