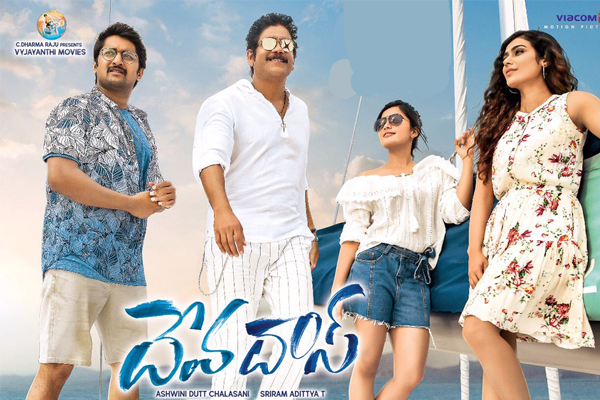 Directing a multi-starrer film with two top heroes is no mean task. This has been once again proved with the latest film Devadas which has Nagarjuna and Nani in the lead roles. The film, which released this Thursday, has been criticized by audience and reviewers for the poor work done by the editing team. Here is what actually happened regarding the film's editing :
There is a saying ' Too many cooks spoil the broth ' which literally means that a task is not done well when too many persons are involved in it. This is what actually happened with the editing of Devadas. Both Nani and Nagarjuna suggested several changes during the post production phase, which led to unnecessary edits till the last minute. Also, the production team has involved in the editing work.
Many scenes have been edited out and some of them were misplaced in the last minute. An emotional scene involving Nani in the second half which came out very well has been trimmed after Nag suggested the editing team and the director. Nani was little disappointed as the scene was left out in the final copy.
Now, after receiving the feedback about the lackluster editing work, director Sriram Aditya and his team are contemplating to add a few important scenes in the film to make it more convincing and to garner some more buzz on the film. But, as it would some more time to add new scenes, the team is yet to finalize a decision on adding new scenes.