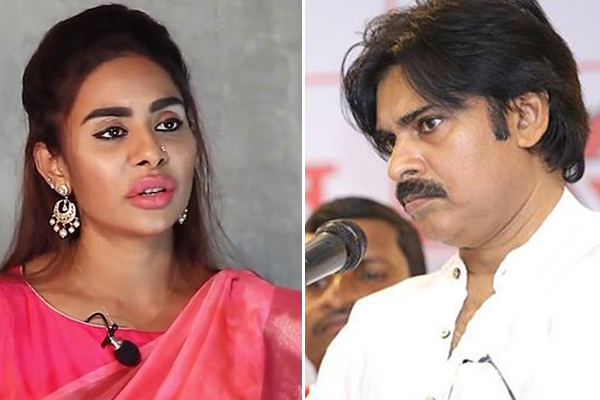 Sensational actress Sri Reddy took her sweet revenge by hitting Pawan Kalyan where it hurts most. She advised Jana Sena leader to visit a police station and make a complaint with regard to his recent statement on the murder plot against him.
It may be recalled that Pawan gave a similar advice to Tollywood women junior artistes to make a police complaint giving proofs of casting couch sexual harassment culture in film industry. This led to a showdown at that time as much-publicised counter comments between Sri Reddy and Pawan became a media sensation which hit headlines everywhere.
Now, Pawan has pushed himself into a defensive position by levelling charges of alleged murder plot on him during the coming 2019 election campaign. The ruling TDP leaders are leaving no opportunity unused and raising this issue again and again to keep it alive as long as public show interest in it.
The moment Sri Reddy entered the scene, a Pawan fan immediately countered saying Jana Sena leader had not asked for any protection from the government but he had just spoken about some information he received from his sources. The Twitterati, TDP followers and Pawan watchers are now waiting what more controversial comments that Sri Reddy will come up with.
No doubt, the Sri Reddy Vs Pawan matches never fail to hit headlines much to the delight of Telugu audiences.