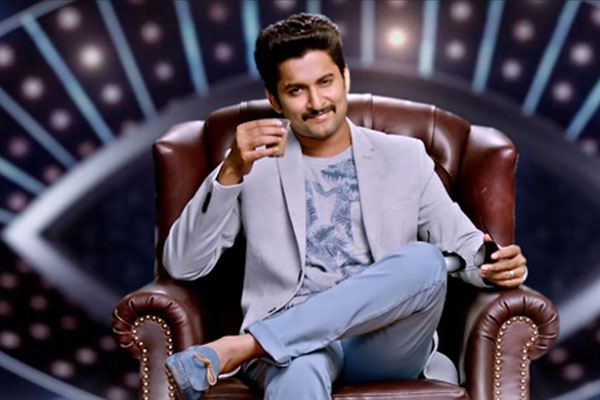 Bigg boss weekend episodes are interesting because people want to see who will be in protected zone and who will be evicted from the house. Before the start of this episode, Babu Gogineni, Tanish, Ganesh, Deepthi (TV9), Geetha and Shyamala were in nominated list.
Nani today spoke to each housemate and sought clarifications from them on their behavior during this week. While seeking clarifications and pointing out their mistakes was a serious task, Nani made sure the episode is entertaining and enjoyable with his sense of humor. He asked Nutan Naidu why he is calling every one "raa, orey " after his re-entry while he used to call them very respectfully in his initial episodes. Similarly he pointed out drastic change in Syamala's behaviour and told both of them revealing their "Ramu" and "Remo" (remember Aparichitudu movie?) personalities to audience. Nani also evoked laughs while poking fun at Ganesh's commentary on rain (who called rain as "vedi vedi vaana which means hot rain) in weekday episode.
Finally, Geetha and Syamala entered protected zone leaving 4 members – Babu Gogineni, Tanish, Ganesh and Deepthi still in danger zone. As per social media reporters and unofficial sources, Babu Gogineni is the one who will be evicted from the house tomorrow. But we will have to wait and see till next episode to know this.