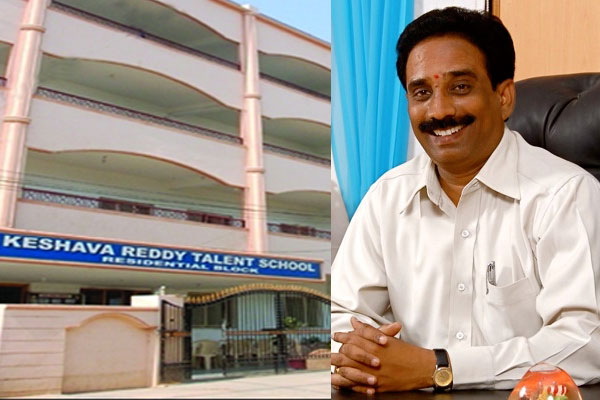 In a first of its kind education related racket, Kurnool based education chain shops owner Kesavareddy has been arrested by the police. The so called chairman of Keshava Reddy educational institutions was booked for defrauding people and financial institutions to the tune of Rs 470 crore. Keshava Reddy, a journalist turned educationist, who began with a small school in 1993 in Kurnool town's doctors colony, evolved into a big business house of education with schools in every district. Policy say he has branches in 40 towns in two Telugu states.
Reddy acquired properties everywhere and built sprawling complexes to attract the students and parents. The modus operandi is simple: collecting huge sums showing the buildings and facilities as deposit to give seat to students and later evading them. Another method is pledging these building to mobilize finances from the banks. According to police, he collected deposits to the tune of Rs 470 crore from 1100 parents of the students and 800 private persons. Apart from this, he mobilized loans up to Rs 62 crore from various banks by mortgaging his school assets. Cases have been booked against Kesava Reddy in Kurnool, Panyam and Nandyala police stations under section 5 and 420, 403 and 109 of IPC.
Kesavareddy had been taken into custody on Wednesday night in Hyderabad and later was shifted to Kurnool for interrogation. Police said as many as 10,000 criminal cases had been filed against Reddy for committing financial fraud across the states of Andhra and Telangana.