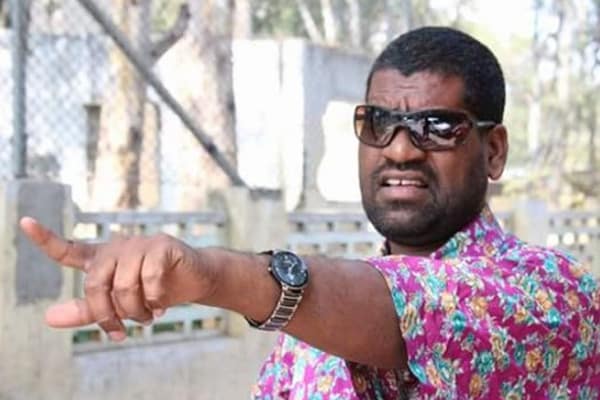 It is known news that, Bithiri Sathi, who became very popular with TV show Teenmar in V6 channel, moved from V6 to TV9 recently. As per the TRP ratings, it seems like, Bithiri Sathi failed to create magic in TV9. Details as follows:
'Teenmaar' was very successful program in V6 channel and it brought huge fame for bithiri sathi as well as teenmaar savitri alias Sivajyothi. Shiva Jyothijoined Bigg boss recently and still continuing in the house. After Jyoti left this program, bithiri sathi also moved out of V6 to join TV9. TV9 started a separate show with him that is called iSmart news. Meanwhile, V6 channel continued the Teenmaar program without Shiva Jyoti and Bithiri Sathi. Obviously there was a comparison of TRP ratings between TV9 program ismart news and V6 program teenmaar. While the TRP ratings of TV9 program ismart news, that has bithiri Sathi at the helm, are consistently less than 0.5, the TRP ratings of Teenmaar program in V6 are consistently around 1.0. it looks like teenmaar program of V6 channel consistently had double the ratings of TV9 program. 
Of course, other than the Bithiri Sathi factor, the timing of the program, and TV9's pro-government stand also seemed to have impacted the TRP ratings. We will have to wait and see whether Bithiri Sathi will be able to change the ratings in future. 
Telugu360 is always open for the best and bright journalists. If you are interested in full-time or freelance, email us at
Krishna@telugu360.com