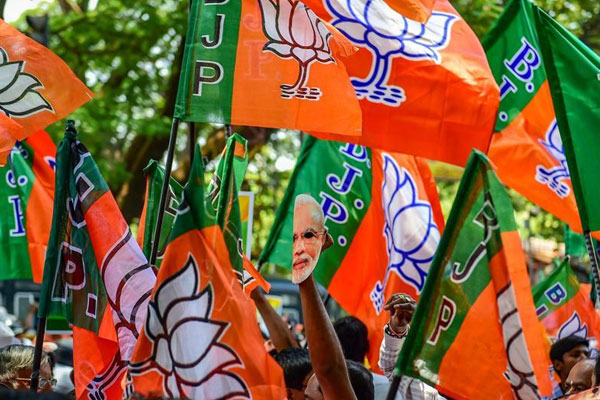 The Bharatiya Janata Party leadership is calculating that it will have fair chances of forming the government at the Centre even if it doesn't get majority on its own. The party is hopeful of definite support from the Biju Janata Dal and the YCP. At the same time, the BJP leaders are not ruling out support from Telangana K Chandrasekhara Rao who is making tours of southern states for his Federal Front.
The 2019 election is being fought in a different atmosphere when compared to 2014. This time, there are no clear chances of BJP getting majority on its own. But there is clarity that the BJP-led NDA will need just 40 to 50 seats to get simple majority. This support will be secured from BJD and YCP along with some other like-minded and neutral players like TRS.
BJP's confidence is that the Congress-led UPA will be short of more than 100 seats to form the government. In such a scenario, the UPA will not have any chance to get power even if it gets support from TDP, Trinamool Congress, BSP, SP and other parties. BJP leaders expect a clear picture on the chances of NDA and UPA once exit poll results are out after May 19.
Telugu360 is always open for the best and bright journalists. If you are interested in full-time or freelance, email us at
Krishna@telugu360.com