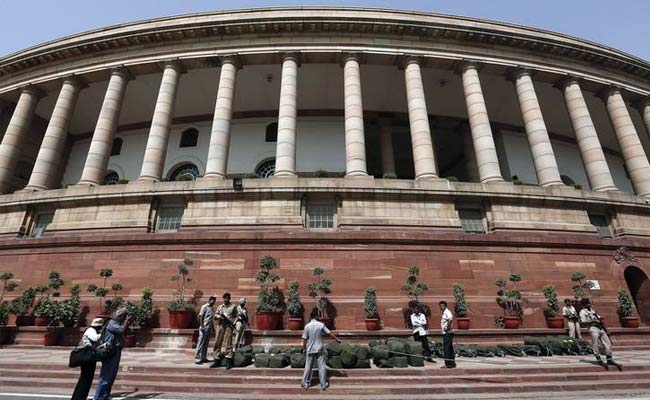 The BJP has finally accomplished their mission. After 6 days of intense drama in-and-out of the Parliament building, the Amit Shah led-BJP and Modi led-NDA, have come to conclusion that, enough-is-enough for now. This recent move further adds strength to the rumours about the BJP-TDP backdoor politics.
As soon as the Lok Sabha started at 11:00 am, the Andhra Pradesh MPs barged towards the well, surrounding the Speaker podium. They started demanding 'Special Package' for AP, in a fashion similar to the previous days. Furious over the AP MPs, Speaker Sumitra Mahajan adjourned the Lok Sabha till 12 noon.
Parallelly, even the Rajya Sabha was adjourned till 12 noon amid over uproar.
After proceedings in Rajya Sabha and Lok Sabha resumed at 12:00 noon, the TDP MPs once again displayed their show. The forced Rajya Sabha speaker Venkaiah Naidu to adjourn the house till 2:30pm, while Lok Sabha speaker Sumitra Mahajan adjourned the house till March 5th.
With protests over the implementation of AP Reorganizing Act is at its peak, the adjournment of Lok Sabha comes as no surprise. Political pundits opined that BJP played its cards over the special package row, and brought this kind of situation in the house. Taking this as a reason, the TDP MPs efforts to stall the house, forced the speaker to adjourn the house.
Few commented that all this was a part of a strategy implemented by the BJP and TDP from the back door.