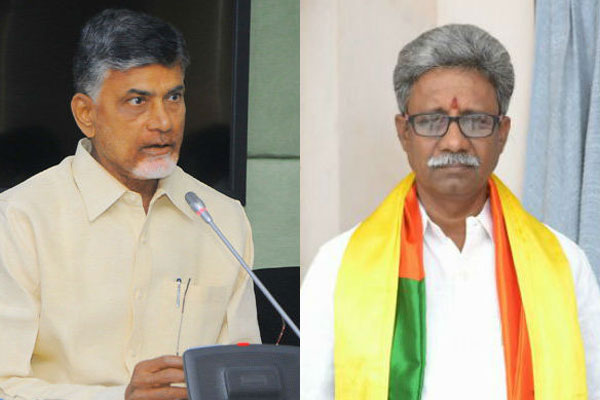 BJP MLA Manikyala Rao wrote a letter to Chief Minister Chandrababu Naidu demanding the chief minister to fulfill all the promises made by him to tadepalligudem constituency during elections. He wrote in that letter, if Chief Minister doesn't respond within 15 days of this letter, he will resign to the post of MLA on 16th day. He wrote that , almost 56 promises made by Chandrababu Naidu during elections are still pending to be fulfilled in the constituency.
However, Chief Minister Chandrababu Naidu responded seriously on this letter. Chandrababu Naidu responded that his government never differentiated the constituencies of TDP MLAs and other constituencies. He also added that, Manikyala Rao should question Central Government on the funds yet to be released to the state of Andhra Pradesh. Had he resigned for the cause of polavaram funds from center, I would have felt happy, added Chandrababu Naidu.
We will have to wait and see how Manikyala Rao will respond on these comments.