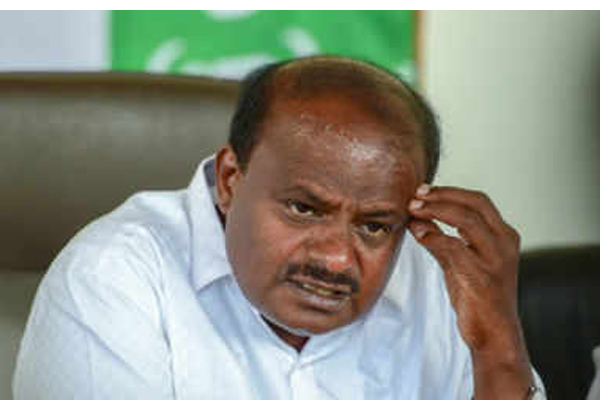 Karnataka politics has become a never-ending drama of hide and seek. CM Kumaraswamy has made fresh allegations against the Modi-Shah duo. He says the BJP leaders have contacted and offered big money to their MLA if he helps in overthrowing the JDS-Congress government. What the BJP offered is not big money but unbelievably big money, which shows how unprincipled they are in their politicking.
Ever since forming the alliance government, Kumaraswamy has been spending tension-filled days. On the one hand, he has to take along with him all the Congress-JDS MLAs. On the other hand, there is the BJP constantly trying to win over rival MLAs to destabilise and oust the Kumaraswamy government. This created a kind of suspicious political atmosphere in the state wherein the ruling party leaders are forced to remain alert all the time.
Why is the BJP making such relentless efforts in Karnataka? The Modi-Shah duo think their party was defeated in the state just because of the combined efforts of all the rival parties including the support from TDP. Even then, the BJP became the single largest party there. The BJP still feels it should not leave any chance to weaken the ruling Congress-JDS coalition and that is very important ahead of the general election.
G.Ravikiran