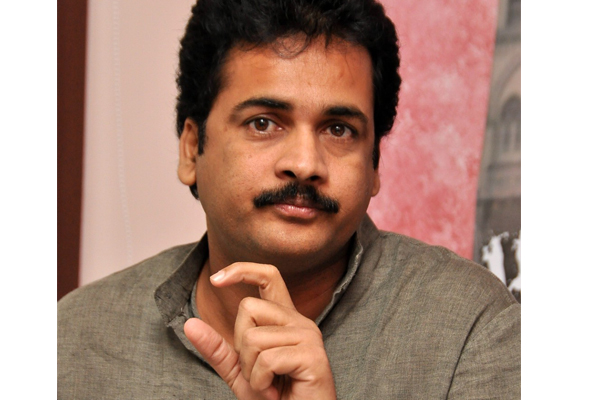 G. Ravikiran
In the changed political scenario, the game is turning uglier with each passing day. Nobody is able to guess who is whose friend and who is whose foe. TDP and Congress are clearly going to contest together. But YCP and BJP are contesting separately with no probable allies of their own as of now. Pawan Kalyan may allow left parties to join him. There is talk that BJP, YCP and Pawan have secret understandings. They may contest separately now but they are likely to come together after elections with the sole purpose of preventing TDP from coming to power.
As things stand as they are, actor-activist Shivaji is continuing his crusading campaign against the BJP leadership by referring to the so-called secretive 'Operation Garuda' again and again. He was a former leader of BJP and he came out of that party in protest against the anti-AP stand taken by the Centre allegedly for political gains. Now Operation Garuda is more true than ever before and it is being used by the BJP to destroy all prospects of stability and development in the residual Andhra Pradesh state, says Shivaji. It is intended to hurt TDP where it hurts most. Though not a member of TDP, the actor has great concerns that if non-TDP parties come to the fore, it will have disastrous effects on AP.
Shivaji spoke at the maha rally on Saturday organised by the SC, ST, BC, Minorities United Forum to mark the Constitution Protection Day in Guntur town. Social Welfare Minister Nakka Ananda Babu, MLA Shravan Kumar, senior leader Varla Ramaiah and others spoke. Using the occasion to express his concerns, Shivaji said he could not understand as to why Jagan and Pawan were not realising the harm that they were going to cause to AP because of their political stands and because of their indifference to people's problems. At the same time, Shivaji threatened to expose all those who are trying to hurt him in different ways. He appealed to the people to repel all those forces that are trying to destabilise Andhra Pradesh.
Shivaji first talked of Operation Garuda and now he is saying that he will reveal more sensational stories if anybody dares to needlessly interfere with him. In the past, Chief Minister Chandrababu Naidu also referred to Operation Garuda as a conspiracy of the BJP to destroy and finish TDP. He blamed Jagan and Pawan for playing to the tunes of BJP leadership instead of strengthening the cause of developing the crisis-hit AP.