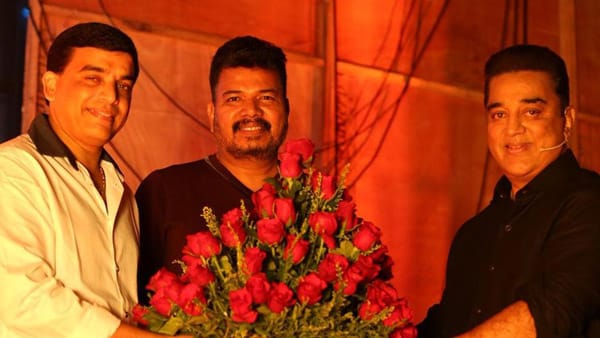 Bharateeyudu-2 was announced recently in the combo of Shankar, Dil Raju and Kamal. Now some breaking news coming from inside circles that the project has been put-off before the starting itself.
In fact everyone was surprised to see Dil Raju taking up such huge project as he has never done such high budget movies in the past. Moreover, Dil Raju's production style also different than other Shankar's previous producers. Unlike Shankar's previous producers, Dil Raju takes care of the complete project instead of just being a cashier.
Now Dil Raju did estimates of the project and decided it is not going to work out. Mainly, remunerations have skyrocketed. It seems, For Kamal Hassan it will be 40 crores, for Shankar 75 crores. In addition, AM Ratnam, producer of Bharateeyudu 2 decades back, is asking for partnership or royalty which will amount to around 25 crs. Just these three remunerations are coming to 140 crs. And, before the launch of the movie itself, Dil Raju has to give 60-70 crs as advances.
By looking at the complete picture, it seems Dil Raju wants to shelve the project. Official confirmation is awaited.