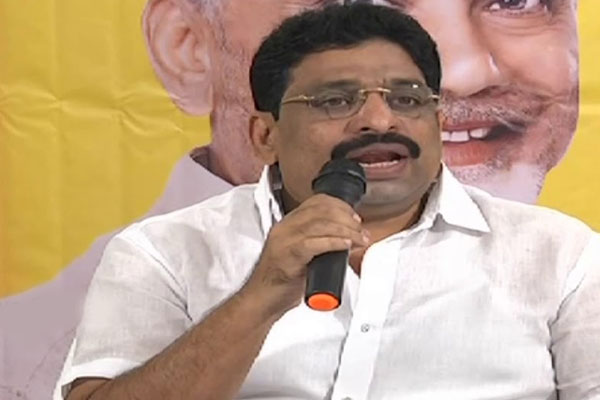 Political circles are full of rumours that many gangs are going around challenging others for betting on winning chances of YCP and TDP. These gangs are carrying loads and loads of money with them. They are placing bets on the certain victory of YCP and that Jaganmohan Reddy will become the chief minister. In a strong counter to this, TDP MLC Buddha Venkanna said that Jagan is bringing out most of his ill-gotten money hidden in his Idupulayapaya estate bunkers.
Venkanna further expressed happiness that Jagan's ill-gotten money was in fact belonging to the public and now this money was flowing back to the people in different ways – first in the forms of cash gratification to voters and now in the name of betting. The TDP MLC accused Jaganmohan Reddy of spending over Rs. 8,000 crore money from out of his huge reserves he amassed during his father YSR's rule.
Venkanna asserted that Jagan's tactics of using money and muscle power did not work in this election. The voters had given their support to CM Chandrababu Naidu who is ruling the state like Lord Sriramachandra of Indian mythology. Venkanna said that Jagan's evil strategies would miserably fail in front of Naidu's fight for justice and dharma.