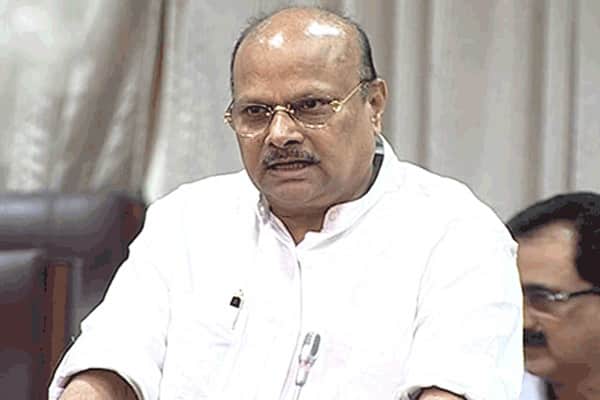 How development of the State is possible when the borrowed funds are diverted, asked former Finance minister and TDP politburo member, Yanamala Ramakrishnudu, here on Friday.
Talking to media persons at the party headquarters, Ramakrishnudu felt that there is absolutely no comparison between the budgetary allocations and the actual expenditure at the ground-level. The former Finance minister made it clear that the State stood in 19th position in the country in the Direct Benefit Transfer (DBT) scheme which the Jagan Mohan Reddy Government boasts of.
Making it clear that there is nothing great in the 2023-24 budgetary proposals, Yanalama felt that even in the last fiscal too the State Government has not given any priority for welfare and development. Terming Chief Minister, Jagan Mohan Reddy, as a king worse than Nero, the TDP politburo member predicts that the State's debt burden will cross Rs 11 lakh cr by that time the YSRCP Government is out.
"Ultimately, the people have to bear this debt burden and the interest to be paid. The budgetary proposals clearly indicate that the Jagan Government did not give any preference for development and welfare even in its last year of tenure," Ramakriashnu observed.
He opined that the physical infrastructure in the State is hit badly as the State Government is projecting high allocation of budgetary estimates while in reality the expenditure is very limited. The academic and health sectors were totally destroyed during the YSRCP rule and the hospitals are not extending medical services to the poor as the bills are not being paid, he stated.
Since all the revenue generation sectors are badly affected and the investors are not willing to set up their units in the State, unemployment has gone up heavily, Yanamala felt. The State Government policies are the main reason for the farming, industrial and service sectors being affected very badly, the former Finance minister maintained.
"Compared to the TDP regime, the percentage of the manufacturing sector now is -4.5 while the percentage of the construction sector is -2.6," he said, adding that the industrial and service sectors too are hot very badly after the YSRCP came to power.
Yanamala expressed surprise how new companies can start their units in the State when incentives are not being given to the existing companies.
Replying to media persons, Ramakrishnudu said that the results of the Legislative Council polls proved that Mr Jagan has done injustice to the State. "Jagan is totally dependent on money, politics and muscle power. The latest election results proved beyond doubt that these two will not work out," Ramakrishnudu remarked.