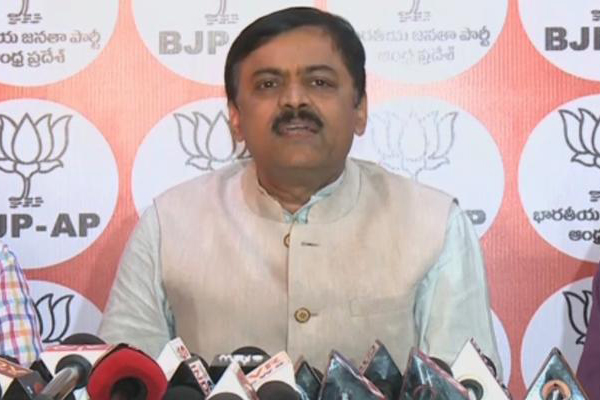 The AP government's ban on CBI has divided opinion sharply along political lines. WhileMamata Banerjee has already defended AP's decision, BJP national spokesperson and MP GVL Narasimha Rao has criticised the Naidu government for what he described as its unacceptable move to promote corruption in the state. Rao asked as to why CBN has been feeling as if CBI raids were conducted on him while they were actually targetting some private companies with dubious credentials.
GVL has been in the forefront of carrying forward BJP attack on TDP whenever an opportunity arises. He said that the AP government's decision would amount to protecting the interests of those who are amassing wealth by illegal means and by evading payment of required taxes. The BJP leader appealed to the people to realise the true intentions behind the state government's decision and CBN was creating a pro-corruption atmosphere setting a bad example for other states while PM Modi was encouraging transparency and accountability in governance.
Meanwhile, CBI former JD Lakshminarayana has termed the AP decision as an incorrect one and the entire institution cannot be blamed if some unsavoury incidents took place within the CBI. He asked if one doctor fails to give satisfactory treatment, would anybody stop going to hospitals altogether.
Home Minister Chinarajappa said that there would be no question of fearing any negative reaction from the Centre. He said that already Karnataka government has withdrawn general consent. From now on, CBI will have to compulsorily take special permission from the AP government for taking up investigation on a case to case basis.
Telugu360 is always open for the best and bright journalists. If you are interested in full-time or freelance, email us at
Krishna@telugu360.com