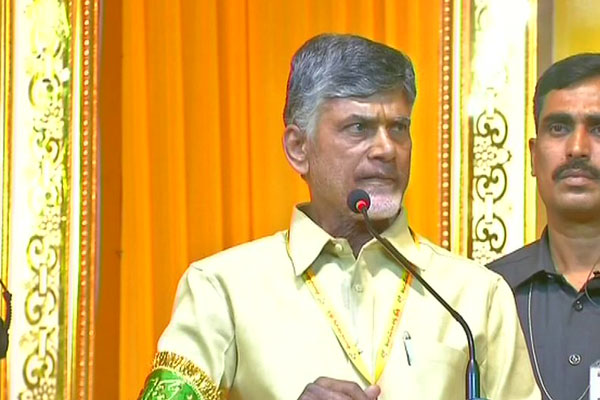 AP CM Chandrababu Naidu hit out at Opposition leader Jaganmohan Reddy, PM Narendra Modi and Telangana CM Chandrasekhara Rao. He said he had worked hard and got Rs. 1 lakh crore investments in a single day for the unjustly divided state of Andhra Pradesh. But Jagan' story is different totally as he had the track record of plundering Rs. 1 lakh crore worth wealth from the AP people during his father's regime.
Naidu told this story of Rs. 1 lakh crore to underline the commitment of the TDP to development while Jaganmohan Reddy's dark past steeped in corruption and illegal assets. AP CM mocked the rival leaders and said why Modi was not giving any cooperation to the cause of helping AP. He asserted the TRS, BJP and YCP had joined hands together to crush the AP state in every possible for their narrow political reasons.
Hitting back at BJP leaders' criticism, Naidu said the TDP government is not depending on the central organisations and it is coming out with novel ideas to develop the capital city of Amaravati and also other infrastructure for the state. Naidu said a lot of progress is achieved in AP state which is greater than even that being done in some prosperous states.
G.Ravikiran
Telugu360 is always open for the best and bright journalists. If you are interested in full-time or freelance, email us at
Krishna@telugu360.com