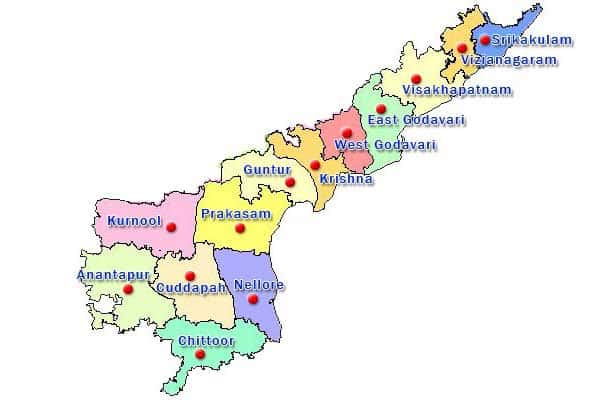 Central Cabinet decision approving budgetary support of Rs 27,413 crore for ten-year period upto March 31, 2027 for special category states and North Eastern states is receiving criticism in Andhra Pradesh. The government of India has been iterating that GST will erode the special status for existing states and is for the larger good as there are no provisions for exemptions under the new regime.
However, the Cabinet meeting chaired by Prime Minister Narendra Modi on August16 took a decision that industries in the north-eastern states including Sikkim and Special Category States of Jammu and Kashmir, Uttarakhand and Himachal Pradesh will continue to get tax exemption till March 2027 as refund. The Cabinet Committee on Economic Affairs has given approval to the Scheme of providing budgetary support under the GST regime for the eligible 4284 industrial units.
According to the reports, Centre was implementing North East Industrial and Investment Promotion Policy (NEIIPP), 2007 for north eastern states including Sikkim and Package for Special Category States for Jammu and Kashmir, Uttarakhand and Himachal Pradesh to promote industrialisation. One of the benefits of these two policies was excise duty exemption for first 10 years after commencement of commercial production before the GST regime rolled off. So, to handhold these states, the government has decided to pay a budgetary support equal to the central share of the cash component of Central GST and Integrated GST paid by the affected eligible industrial units as refund through DBT.
The Centre evidently has been meting out step-motherly treatment towards Andhra Pradesh when it comes to finances. Recently in the parliament Arjun Ram Meghwal stated that Andhra Pradesh's revenue deficit after the division was only Rs 4117 crore and not Rs 16,000 crore as the State argues. The Centre said that it had already paid Rs 3,979,50 crore it only owes Rs 138.39 crore to the state.
The Andhra Pradesh government had to compromise on the Special Category Status, and eventually accept an equivalent in the form of a Rs 20,000 crore special package which in itself has been falling apart. Several indications have been coming that all is not well between the Centre-State relations especially related to the transfer of funds to the State. Under such circumstances, the Cabinet's decision is like adding salt to the injury.