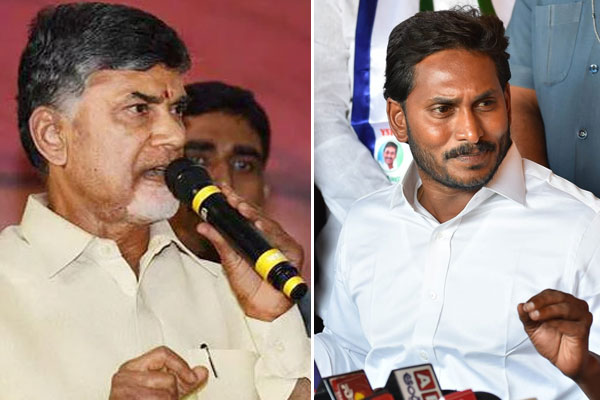 Only 15 days are left for the AP polling day. CM Chandrababu Naidu is trying hard to retain his power while Opposition leader Jaganmohan Reddy is making all out efforts to exchange his position with Naidu. They have intensified mutual allegations and blame game against each other as electioneering reached the middle and crucial phase. They are addressing maximum election meetings and sending as much information as possible into the voters to influence their decision making.
Chandrababu is sharpening his attack, saying that Andhra Pradesh people have only one threat while they can easily overpower and solve all other problems however big they are. This one and only big problem is the faction-minded, crime-ridden family of Jaganmohan Reddy. CM tells the voters to realise and eliminate this danger to the state by defeating Jagan's YCP in all the assembly segments and LS constituencies.
On his part, Jaganmohan Reddy accuses Chandrababu of having a life of conspiracies and betrayals. He asked CM whether he has seen with his own eyes when KCR was giving Rs. 1,000 crore elections to me? Jagan asked CM. Did KCR call you and tell you that he had given that amount to me? Jagan asked CM. The major contenders for power are leaving no stone unturned to attack each other in a bid to get the most important upper hand in the phase of electioneering.