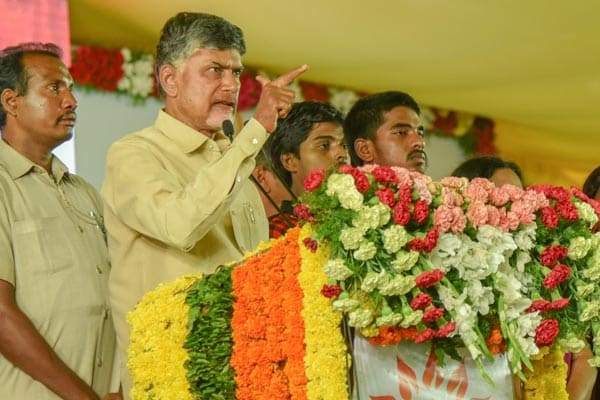 Chief Minister Chandrababu Naidu said that the students should be educated about the disenchanted way in which the bifurcation of the state happened. It is evident that there is no compassion in students towards a country which in the ancient and medieval history part of our country. If the young minds are trained about the misdeeds of politicians, it will take forever to change their opinion about their neighbouring state. If bifurcation was done is a wrong way, then students must know that in 2009 Chandrababu supported the same. Students should be educated that the TDP chief was in Delhi while their now ally BJP supported the reorganisation and was in the parliament. Schoolchildren must be imparted about Andhra Pradesh reorganisation act without any predispositions.
In review meeting with the authorities on school education, Chandrababu said that the students should be aware of the achievements of the government for three years. Being aware of politics is good for students, but trying to rub the achievements of TDP government is uncalled for. The Chief minister believes that youngsters should join politics after they are settled in life and wants TDP to remain in power forever. The CM understands that an informed electorate is the key to be in power. Targeting students appears to be a strategy of the TDP, to educate the future voters to vote in favour of their party.
He said that elocution and essaying writing competition for the students should be conducted across schools in the state. He even said that the winners should not only be rewarded but taken to visit Polavaram project and Amaravati. It is high time the state starts imparting even-handed education. Let the students read newspapers and learn about politics. There is no special need for teachers to educate students about greatness of TDP or appalling way in which bifurcation. There is a huge gap in the social sciences that students learnt before bifurcation and post bifurcation. Had the school books been fair enough in dealing, the history books would never be overhauled.