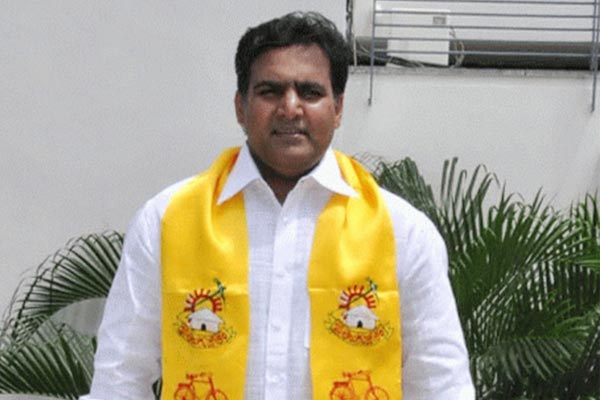 One of the richest politician of Andhra Pradesh, TDP MLC Deepak Reddy's wrong doings have had no limits. The TDP leader along with, advocate Sailesh Saxena and Srinivas have been claiming ownership of open plots. Their crimes were not limited to trespassing private lands but also government lands. They encroached unused land in Gudimalkapur which the Government officials wanted to use for the Telangana's flagship programme of 2BHK housing scheme. The gang forged documents and through their modus operandi created litigation. Land Grab by this gang, deprived the poor people of houses. They have tortured the revenue officers with the bogus documents. Advocate Saxena eyed 45 acres' surplus land in Gudimalkapur which the gang tried to encroach with help of others. In the same area, government assigned 19acres for 2bhk houses. With the fabricated documents, he sold several acres of land to other people.
Central Crime Station (CCS) police, who arrested the trio on Tuesday, realized that the gang had been claiming ownership over open plots through their modus operandi of create litigation and intimidating authentic land owners. Srinivas and driver Tirupati used to open identified lands while Saxena used to create fabricated documents. These forged documents were even submitted in courts claiming the property and making the rightful owner a party in the litigation. The gang has been torturing people from past 10years through this mode of operation.
Due to difference of opinions in the gang regarding few settlements, Srinivas started visiting the Commissionerate with a 6page document about wrong doings of Saxena and Deepak. The gang was allegedly involved in encroaching of over hundreds of acres of land about Rs 15,000 crore in Hyderabad. After the four cases filed on Tuesday, two more cases filed against them.
In his affidavit during elections, Deepak claimed that he passed degree in just one year. The three of them were arrested with evidence. Investigation revealed that the gang tried to trespass Rs165 crore land in Asifnagar, so they were sent to judicial remand. The AP Legislative Council chairman was officially informed about the detention of MLC by the police.