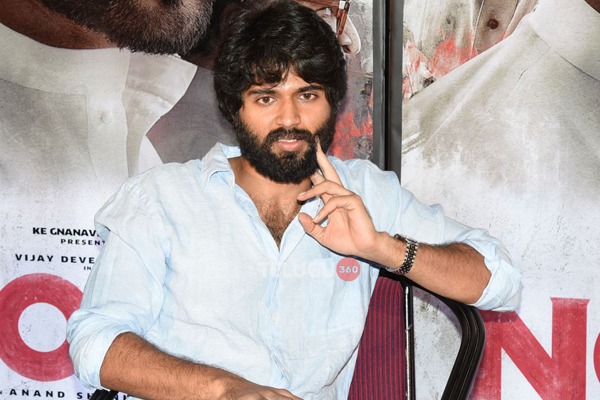 Hero Vijay Deverakonda said when he was a kid, Chandrababu Naidu was the best chief minister and under his leadership, the city of Hyderabad boomed to next level. For his role in 'NOTA' he looked up to KTR and in the next elections he would vote for TRS.
He said that 'NOTA' gave him an opportunity to put out the frustration on the political system that is hit by crore of Rupees scam over the last few years.
After Chennai, Bengaluru, Vijay interacted with the local media in Hyderabad and shared quite a few details. Amidst surrounded by controversies, Vijay said that he would still make 'NOTA' mint Rs 20 crore at the box office if at all the film gets affected.
On doing a political genre, Vijay replied with a simple answer. "The story of 'NOTA' is quite interesting and I did it," said Vijay and added that he had no idea why A-listers (actors) won't touch such serious subjects and even if he was a newcomer, he would have done this genre.
More than the Telugu politics, 'NOTA' is relevant to Tamil politics but he had no idea about the political system of Tamil Nadu, stated Vijay.