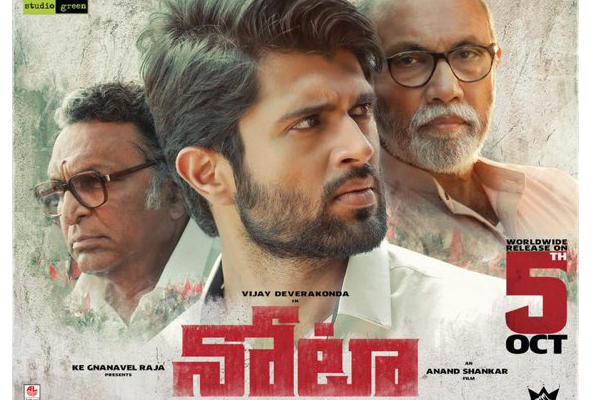 In another few hours, 'NOTA' will hit the screens simultaneously in Tamil and Telugu languages. This film also marks the debut of Vijay Deverakonda in Tamil but way before this film, Vijay is quite popular in Tamil Nadu especially in Chennai.
With 'Arjun Reddy' Vijay became a pan south India star and the song 'Inkem Inkem Kaavaaley' was a hit all over. At the public meet event of 'NOTA,' producer Gnanavelraja had disclosed that they bought the distribution rights of Vijay's last outing 'Geetha Govindam' in Tamil Nadu for Rs 20 Lakh and on the first day, the film went on to collected over Rs 1 crore gross.
And Vijay is going to get a grand welcome in Tamil Nadu and here is how it is. Usually only the movies of top stars of Tamil cinema will have special preview shows at early morning 5 am in Chennai on the release day. Surprising everyone 10 shows of 'NOTA' are scheduled tomorrow morning at the same time. This is purely based on Vijay Deverakonda's craze and another interesting aspect is, no other Tollywood hero (whoever debuted in Kollywood in the past and recent times) has ever got this sort of introduction.
Vijay also said he wants to make films in all the languages down south and this might be the well beginning he is anticipating for.