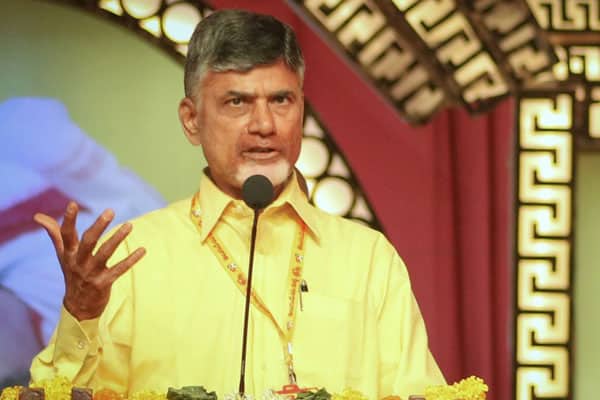 As the streets in Telangana state are lit up for the state formation day celebrations, Andhra Pradesh Chief Minister N Chandrababu Naidu today said that as long as the history endures, the state will observe June 2 as Nava Nirmana Deeksha. He asserted that this deeksha is not to blame anyone. However, he said that the division was unfair and done in closed doors of parliament.
It is obvious that Chandrababu will not let the bifurcation issue die down. He said that the division of the state impacted every individual of AP. The TDP chief urged people to gulp the insults and divert the anger towards the development of the state. He asked government officials to be on duty on Saturday and Sunday also. Chandrababu held that the authorities should give up the conventional attitude and start thinking innovatively for making progress. CM quoted that tough times do not last forever and said that there is no point in being laid back instead should work hard to create miracles.
He took a jibe at people who constantly talk but are hardly doing anything. TDP leader said that hard work is a real patriotism and service to the country. He said it is not as easy to get work done as easily as the opposition is trying to portray. The chief minister may want to think about the difficulties of people, especially if the he himself feels it is not easy to get work done. He added that the per-capita income of Andhra Pradesh is in the last in South Indian states and the CM aspires to work hard and achieve top position.