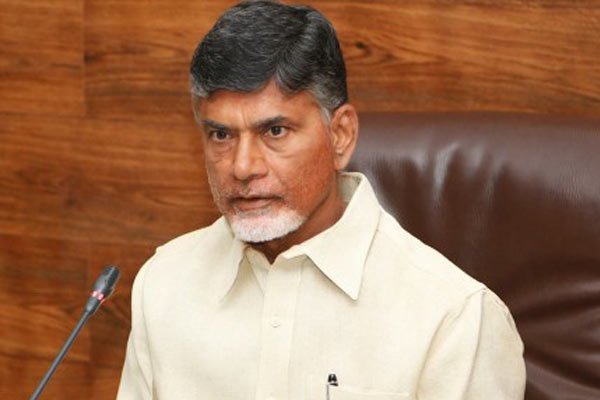 Andhra Pradesh Chief Minister Chandrababu Naidu has started exercise to select TDP candidates for the ensuing MLC elections from the local body constituencies. As the last date for filing nominations ends by Tuesday, he has to announce candidates list by Monday evening.
The party has decided to field candidates in all nine seats from local bodies constituencies. Besides, he is also started consultations on probable candidates for party candidates for seven MLCs to be elected from MLAs, for which elections will be held later.
Though the party may not announce its candidates now itself from MLAs constituencies, Chief Minister has to finalise caste and social groups to be accommodates, so that to makes a balance among various aspirants. Since yesterday Naidu has been meeting various aspirants for these seats.
He held a detailed discussion for about three hours in his official residence with state party leaders on the possible strategy to be adopted in selection of candidates. Party's highest decision making body Polit Bureau meeting is meeting tomorrow at 11 am at his house. The meeting after holding preliminary discussions, is likely to pass a resolution empowering Chief Minister to take a final decision.
Till now, the party only officially announced its candidate in Kadapa district well-in advance from local body's constituencies. It has to finalise party candidates from the remaining 8 seats.
According to sources, the Chief Minister is planning to makes a balance between senior leaders, for whom he had promised in 2014 polls before denying them party seats and also some leaders who had joined from other parties, after the party returns to power.
Though the party had earlier taken decision that those who were defeated in general elections would not be given MLC or Rajya Sabha seats, almost all MLCs who were elected two years ago were those defeated in 2014 polls only. The party had also decided not to give MLC seats to those who were made as Chairman to various government corporations. But, almost all corporation chairpersons are now lobbying for MLC seats.