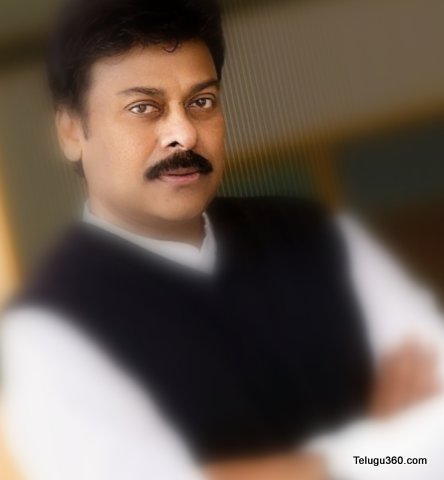 Chiranjeevi is a leading figure in Indian cinema, who turned a politician and served as the union minister of state for tourism for a brief period during UPA-2 regime.
Born Shiva Shankara Vara Prasad, Chiranjeevi is one of the most looked upon names in Telugu film industry. Born into middle class BC family on August 22, 1955 in Mogalthuru of Andhra State, Chiranjeevi always had a passion for acting.
He completed degree in commerce from Narsapur. He said in many interviews that he barely had decent clothes and food when he pursued undergraduation. His strong inclination towards cinema made him shift his base to then Madras.
Chiranjeevi enrolled into film institute where he completed a one-year diploma course in acting. He met several Telugu film producers and directors for a role. In 1978, he was offered a role in 'Praanam Khareedu' movie.
His outstanding acting skills and flexibility soon fetched him back to back roles. He appeared in Punaadhi Raalu, Maa Voori Paandavulu and Tayaramma Bangaraiah.
Soon Chiranjeevi got a chance to play antagonist's role. He thus essayed villain roles in Mosagadu, Nyayam Kaavali  and Ranuva Veeran (Tamil).
Kodi Ramakrishna's Intlo Raamayyah Veedilo Krishnaiah gave a leading character with negative shades to Chiranjeevi. He, however, got a major brake with K. Viswanath's Shubhaleka that dealt with dowry system. The movie not only won critical appreciation but even brought the much required name and fame to Chiranjeevi. It was this movie that showcased his brake-dancing skills.
Chiranjeevi emerged a mass actor in 1983 when Khaidi movie hit the theatres.  Although he appeared predominantly in action oriented movies, he even essayed some dynamic characters in Challenge, Vijetha, Swayam Krushi  and Rudra Veena.
After the major flops he received in the late nineties, he rose to fame yet another time with Master movie and went on to appear in box-office hits such as Tagore and Shankardada MBBS.  He is referred as mega star in Tollywood.
On total Chiranjeevi acted in 149 movies.  His entry into politics was rather dramatic. The launch of Praja Rajyam Party, which basically emerged on social justice concept to other backward castes in Andhra Pradesh, apparently sent shockwaves within political circles.
Chiranjeevi's PRP, although won 18 assembly seats, drew zero in Lok Sabha.  With noted personalities such as Parakala Prabhakar holding press meets and alleging that PRP was a company and a poisonous tree, the image of the party presumably tarnished.
Chiranjeevi eventually merged PRP with Congress party in 2011 and he was made the union minister. He is also known for undertaking many charity works through his eye and blood banks.