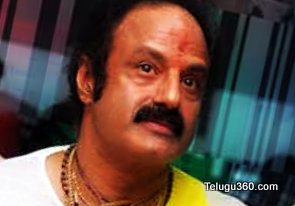 Nandamuri Balakrishna is a well-known Telugu film actor and an MLA to Andhra Pradesh assembly. He is the youngest son of legendary politician N.T. Rama Rao.
Born in June 1960 in Madras, Balakrishna entered reel world at the age of fourteen as a child actor. After spending his childhood in Madras, he moved to Hyderabad-as Telugu film industry shifted from Madras-where he completed his bachelor's degree from Nizam college.
Balakrishna made his debut appearance in lead role Sahasame Jeevitham in 1984. His parallel movie Mangamma Gari Manuvadu released in the same year shot him to limelight.
He went on to appear in some of the sensational flicks—Apurva Sodarulu, Muvva Gopaludu, Muddula Maavayya and Lorry Driver.
Balakrishna's career reached zenith in 1991 when he acted in science fiction Aditya 369 directed by legendary director Singeetham Srinivasa Rao.  The same director gave yet another major break to Balakrishna with sociofantacy Bhairava Dweepam in 1994.
Year 1999 changed the outlook of Balakrishna in Telugu cinema as he essayed a faction leader in Samarasimha Reddy, which apparently ran for a year at several theatres. Later on, he appeared in the same genre. His recent movie Legend (2014) grossed well at the box-office.
Balakrishna contested general elections for AP assembly from Hindupur constituency and won with an overwhelming majority.  Balakrishna is the chairman of the board of Indo American Cancer Hospital based in Hyderabad.