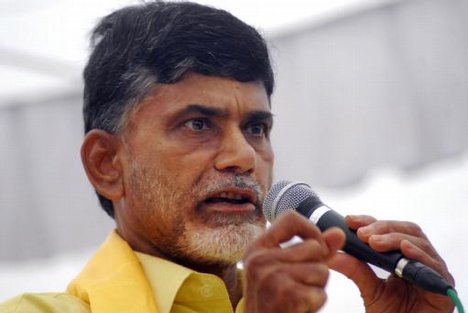 Chief minister N Chandrababu Naidu expressed shock over the self-immolation bid by a youth in Tirupati demanding special status to Andhra Pradesh.
Naidu requested youth to desist from such steps and the state government was leaving no stone upturned to convince the centre to get the speical category status to the Andhra Pradesh.
" Don't fall prey to emotions," he cautioned the youth.
"You are important not only for your family but also to the society. Don't sacrifice lives," he added.
State government, Naidu said, was committed to get the special status tag as it was necessary for the all round development of the Andhra Pradesh.
Expressing dismay at Muni Koti attempt to self-immolate, the chief minister said AP was laying path for development on a par with neighboring states-Tamilandu, Karnataka and Maharashtra.
Naidu directed TDP leaders from the district Gali Muddu Krishnama Naidu, Bojjala Gopala Reddy and Somireddy Chandramohan Reddy to speak to the the collerctor and SP to provide advanced treatment to Munikoti in Tirupati.