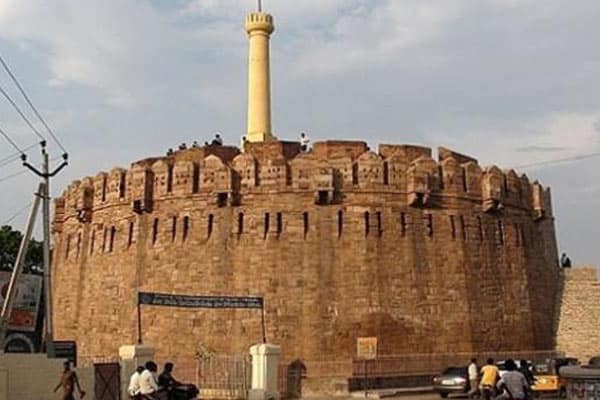 Cold war is being continued between TDP leaders for Kurnool Assembly seat for upcoming 2019 general elections. As two groups – Rajya Sabha MP T.G. Venkatesh's son T.G. Bharat and sitting MLA S.V. Mohan Reddy – are preparing for the party's ticket, a war of words is reached to peak stage.
Though the war of words between Bharat and Mohan Reddy did not attract the attention of voters, the entry of T.G. Venkatesh has now become talk of the city. He clarified on the dais of Janmabhoomi that the family of Mohan Reddy has three seats and there is no loss if they sacrifice a seat.
Following the differences between key leaders, the chief minister of Andhra Pradesh Mr. Chandrababu Naidu has already directed them for working together and they are following the directions during party meetings, but, while speaking at the meetings, indirectly criticizing each other.
During the last meeting of Janmabhoomi, S.V. Mohan Reddy said that he would like to serve Kurnool public and don't go for Allagadda. "I don't ask for Pattikonda because the deputy CM K.E. Krishnamurthy will trample me in the river Tungabhadra. My family expels me if I go for Allagadda. Don't belief the rumors being spread over my political career," he indirectly countered T.G. Venkatesh.
Responding to his dialogues, T.G. Venkatesh from the same dais questioned that how single family manages three seats. "There will no loss to the family if it sacrifices one out of three. There are chances in increase of assembly segments. So, he (S.V. Mohan Reddy) needs not to fear about his future," he said.