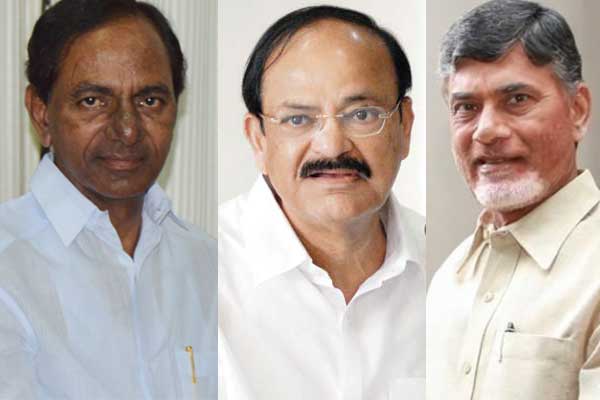 Leader of Opposition in Telangana Legislative Council Mohammed Ali Shabbir has claimed that Congress candidate Sarve Satyanarayana would win the Warangal by-elections with a thumping majority.
Shabbir Ali said on Friday that the Warangal voters have understood the secret nexus between TRS, BJP and TDP. According to Shabbir, the top leaders of all these parties maintain cordial relations in private and public, and ensure that their interests were promoted.
According to Shabbir, during the peak of campaign for Warangal by-polls, union minister for urban development M Venkaiah Naidu had a secret three-four hour long meeting with Chief Minister K. Chandrashekar Rao at latter's farm house. Similarly, KCR attended Amaravati's foundation stone laying ceremony and remained silent over Prime Minister Narendra Modi's remarks over bifurcation of Andhra Pradesh. He also did not react to AP Chief Minister N Chandrababu Naidu's comments thanking the Centre for merging seven mandals of Khammam into AP. The trio agreed to hush up 'Cash for Vote' and 'Phone Tapping' cases, he alleged.
Shabbir Ali said both TRS Government in Telangana and BJP-led NDA Government at the Centre have been enacting blame game over the issue of cotton farmers. Similarly, both are blaming each over drought hit mandals. KCR has mortgaged the interest of Telangana with the Centre for personal gains. For the same reason, he is tolerating continuous injustice and discrimination with Telangana. Citing another instance, he said that the Centre has agreed to fund 1.94 lakh houses in Andhra Pradesh as against 10,000 houses in Telangana.
"The only party, which has been fighting for the people's welfare in the past 17 months is Congress. TRS , TDP and BJP are all one and the same. People watched what was going on around them. The will deliver a stunning judgement in Warangal," he said.