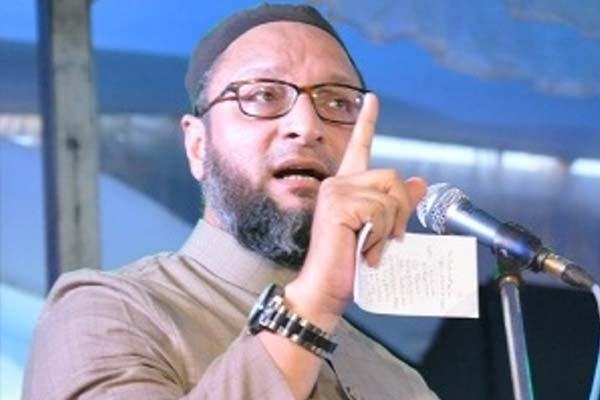 MIM chief Asaduddin Owaisi on Tuesday alleged that a candidate of the Congress offered Rs 25 lakh to cancel an election rally in Telangana's Nirmal constituency.
The Hyderabad MP told a public meeting in Nirmal town Monday night that he has audio recording to prove his claim.
The party on Tuesday released an audio of the purported telephonic conversation between Congress candidate from Mudhole constituency Rama Rao Pawar and MIM leader Jaber Ahmed, who is also municipal chairman of Bhainsa town.
Pawan, on behalf of Maheshwar Reddy, offered Rs 25 lakh to stop the MIM meeting. However, Jaber Ahmed refused to accept the offer. He made it clear that even if Rs 50 lakh was offered, he can't do anything.
The Majlis-e-Ittehadul Muslimeen (MIM) President was addressing a meeting in Nirmal to campaign for his ally, the ruling Telangana Rashtra Samithi (TRS), for next month's Assembly elections.
Owaisi came down heavily on Congress and BJP, describing them as two sides of the same coin.
The elections to 119-member Assembly are scheduled to be held on December 7.
MIM is contesting eight seats — all in Hyderabad. These include seven seats it held in the dissolved Assembly. Though MIM has no formal alliance with TRS, they are friendly parties. MIM is backing TRS in all the constituencies except eighth where it has fielded its candidate.