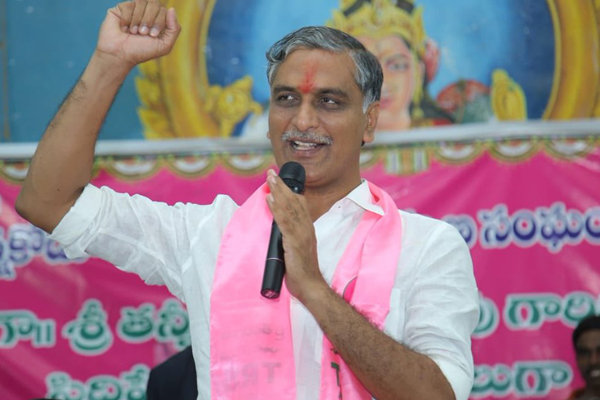 Telangana interim minister T. Harish Rao has strongly criticised Congress leaders, saying that the rival leaders are colluding with Andhra rulers for getting temporary political gains without realising injustice they are doing for Telangana.
Addressing party meetings at Siddhipeta, he said that Congress had 60 years of betrayal history as its leaders never bothered to solve problems of Telangana people while TRS got 14 years of dynamic agitation history as KCR had put his life at risk to get statehood.
Harish Rao deplored that Congress leaders are unfortunately trying to bring back 'parayipalana' (others' rule) in the state in utter indifference to the predominant Telangana sentiment and the people's demand for self-rule.
He took strong objection to Congress tying up with TDP regardless of the fact that TDP is a party headquartered in Andhra Pradesh and this is equal to mortgaging the interests of Telangana to Andhras by Congress.
No doubt, TRS leaders are hell bent on making people believe Congress is colluding with anti-Telangana forces. Whether they succeed in this effort will be known on Dec 11, the day of election result.