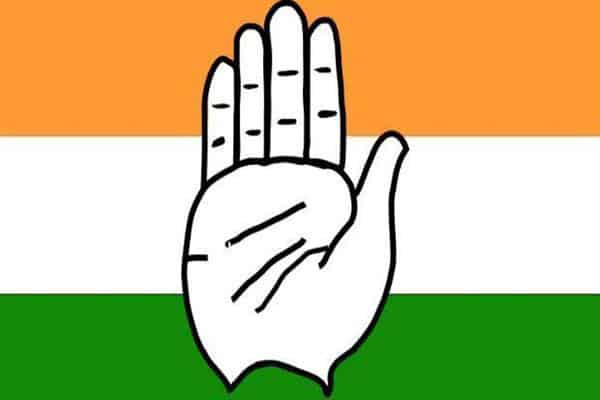 The Telangana state assembly election has been necessitated after CM KCR dissolved the assembly ahead of its tenure. All political parties intensified their activities ahead of the elections. Congress formed Key Congress Committees yesterday. Party formed several committees with many members so that all of them get some post or other. However, the choice of members for the committees is attracting mixed response in the party.
Chairman of "campaign committee" post at the center of controversy:
Revant Reddy got Congress working president post. In fact he got this post sometime back itself but he denied it and asked for chairman of "campaign committee". But the party formed 17-member campaign committee with Mallu Bhatti Vikramarka as its chairman. Not only Revant but Komati Reddy, Jaipal Reddy, VH, DK Aruna – all competed for this post. Usually, in congress, Chairman of "campaign committee" post is seen as equal to PCC president post during elections and whoever leading that post will be a strong contender for CM post in case party comes into power.
However, none of the leaders expressed their displeasure on the appointments openly, except V. Hanumantha Rao. VH is actually appointed as chairman of the 20-member strategy and planning committee for the state Congress. He openly declared that he doesn't need chairman post for strategy and planning committee. He openly expressed that he wants to be Chairman of "campaign committee". DK Aruna, who also expected this post, also expressed her dissatisfaction indirectly by saying she will work hard for the party irrespective of the post.
Vijay Shanti and Azharuddin not part of any committees:
Surprisingly, Jana Reddy, senior leader of Congress did not a 'chairman' post of any committee. Former Indian Cricketer Azharuddin, who recently evinced interest to contest from Secunderabad constituency, also not part of any committees. Mukhesh Goud, former minister, also didn't get a place in any committee. Vijaya Shanti name also was not mentioned in any committee but later she was appointed as 'Star campaigner' by the party.
LOL, TRS leader's name in Congress committee list..
Former Congress leader Suresh Reddy formally joined the TRS on September 7th. Suresh Reddy served as the Speaker of the Legislative Assembly of Andhra Pradesh from 2004 to 2009. However he joined TRS and even said, he joined the TRS party not for any "political gains" but to be part of the "silent revolution" for the progress and development of Telangana State. But surprisingly his name is found in almost 3 committees. Later Congress corrected itself by removing his name from the committees.
Anyway we will have to wait and see how these committees will try to bring the Congress party into power.