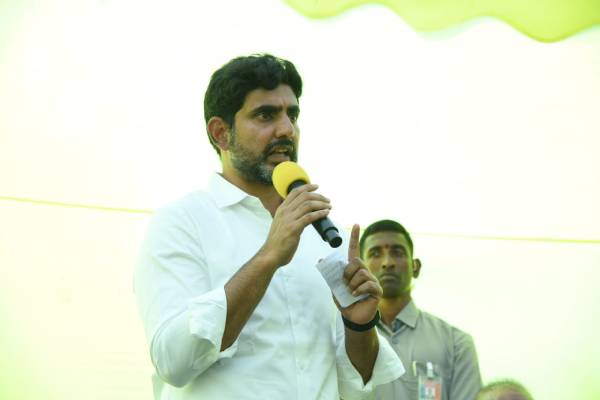 The local police on Thursday seized the campaign vehicle in the convoy of TDP general secretary, Nara Lokesh at Palamaneru.
The police led by local Deputy Superintendent of Police (DSP) reached the padayatra and seized the vehicles.
The DSP said that the vehicle is seized since it is being run without proper permission. The TDP activists in large numbers staged protests on the road against the police action and asked why the police resorted to the seizure of the vehicle.
Lokesh said that after Jagan Mohan Reddy became the Chief Minister at least 19 cases, including an SC, ST atrocities case and an attempt to muurder cases, were filed against him while not even a single case was registered against him earlier.
"The State government even issued the GO No-1 to prevent me from taking up my pada yatra and later I made it clear that the Yuva Galam will not be stopped come what may," Lokesh said.
He also made it clear that the Varahi of Jana Sena chief, Pawan Kalyan, too will move ahead.
Lokesh warned those who damaged the flexees at Byreddypalli of paying back with interest once the TDP is back in the government.
The TDP general secretary called upon the party activists to join the Yuva Galam (youth voice) to save the State from this psycho rule.
"If you want a better future for you this psycho should go and the cycle should be back in power," Lokesh said.