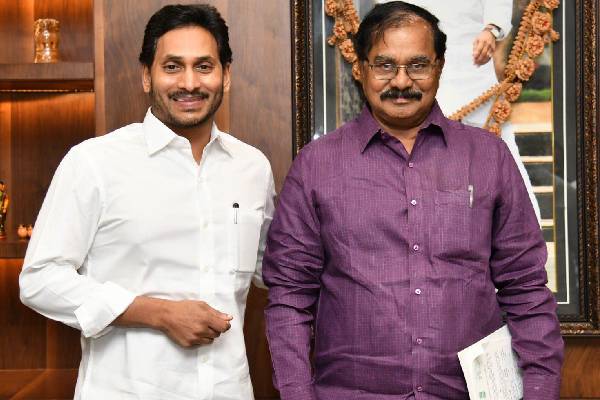 Nellore Lok Sabha member from the YSR Congress Adala Prabhakar Reddy has been named as the incharge for the Nellore Rural Assembly constituency on Thursday. The ruling YSR Congress acted swiftly on the allegations of sitting MLA Kotamreddy Sridhar Reddy against the party leadership and the state government.
The state government, particularly the intelligence wing, started investigating into the phone tapping allegations made by the MLA. The intelligence sleuths are also looking into the audio tape presented by the MLA at the media conference.
Meanwhile, party chief Y S Jagan Mohan Reddy appointed sitting MP Adala Prabhakar Reddy as the party incharge for the rural constituency. Party general secretary and state government advisor Sajjala Ramakrishna Reddy announced that Adala would be contesting the next Assembly election from the rural constituency.
Adala too appeared before the media and thanked the chief minister for naming him as the party incharge for the constituency. He said he would work hard and strengthen the party in the days to come.
Party regional coordinator and former minister Balineni Srinivasa Reddy also said that Adala would take care of the party activities in the constituency.
Balineni alleged that Kotamreddy met TDP chief Chandrababu Naidu and secured assurance for the party ticket. He criticised Kotamreddy for spreading false news against the party before leaving it. He sought to advise the MLA and those who are sitting on the fence like him to leave the party silently if they wanted instead of making false and misleading statements.