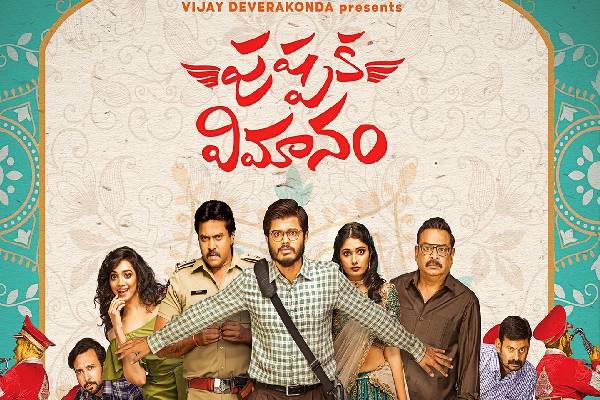 Bollywood production houses are always in search of the Hindi remake rights of Telugu films and are ready to shell out big bucks if they feel the film's story has good appeal.
A similar scenario seems to be happening with Pushpaka Vimanam now.
Pushpaka Vimanam is the tale of a newly married young man who tries to cover the fact that his wife has eloped with some other man right after marriage.
Stories like these excite Hindi audience. Noticing the same, Bollywood production houses are after Pushpaka Vimanam's Hindi remake rights now.
It is heard that 3 Bollywood production houses are in pursuit of Pushpaka Vimanam's remake rights now. More details will be out shortly.
Pushpaka Vimanam is a comedy entertainer featuring Anand Deverakonda. The film is directed by Damodara.