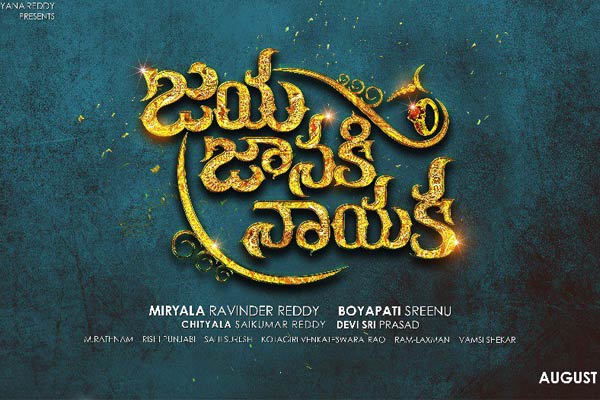 Dil Raju is one astute filmmaker who thinks of all the possibilities including the worst case scenario before investing even a single rupee. Hence, the reports of his splurging Rs 9 crore to bag the Nizam rights of yet-unproven hero Bellamkonda Srinivas's upcoming film 'Jaya Janaki Nayaka' have surprised film goers and film fraternity alike.
If we analyze carefully, Dil Raju didn't bet on Bellamkonda but director Boyapati Srinu. It may be recalled that Boyapati made his directorial debut wit 'Bhadra', a production venture of Dil Raju only. Ever since, this mass director has been scoring hit after hit if we exclude 'Dammu', which wasn't too bad a performer either.
Boyapati is a master in dishing out commercial films, and proving this statement, his new film 'Jaya Janaki Nayaka' is said to be doing a whopping pre-release business of Rs 50 crore (9 crore came out of Dil Raju's pocket) including satellite rights.
Bellamkonda is yet to create a market for himself so naturally, every buyer including Dil Raju is believing only in Boyapati' ability of conceiving mass entertainers. Besides, Boyapati roped in stellar cast – Rakul Preet, Pragya Jaiswal, Catherine Tresa (for item song), Sarathkumar and others in his film.