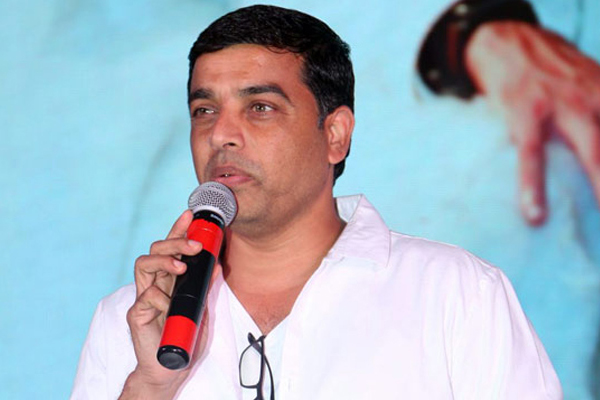 There are several top production houses like Suresh Productions, Geetha Arts, Haarika and Hassine Creations, UV Creations and others. The makers of these banners rarely speak during the events. They prefer to speak with their work and credit the directors, technicians for their efforts. But things are completely different with top filmmaker Dil Raju who is busy producing a series of films. He has been badly criticized for his recent comments on the actors, directors he worked with.
Raju crossed his limits during the promotional events of Lover. He directly revealed that Raj Tarun is running in a low phase and he invested huge money on him. Raj Tarun with nothing much to do, could not resist Raju for his unusual comments. Dil Raju even made comments on Nithiin saying that he has been struggling with debacles and Nithiin requested him to do a film and bail him out from disasters. Though the technicians and actors have been spotted smiling for Raju's comments, they were not happy for them.
Raju even during his media interactions revealed that he contributes for several crucial episodes and takes the credit for his blockbusters. It would be good if Raju manages to credit himself on screen instead of making such murky comments.
A talk in Tollywood is that no top and upcoming directors have been showing interest to work with Dil Raju. The top producer will face tough time in the coming days if he doesn't keep an end for such comments.