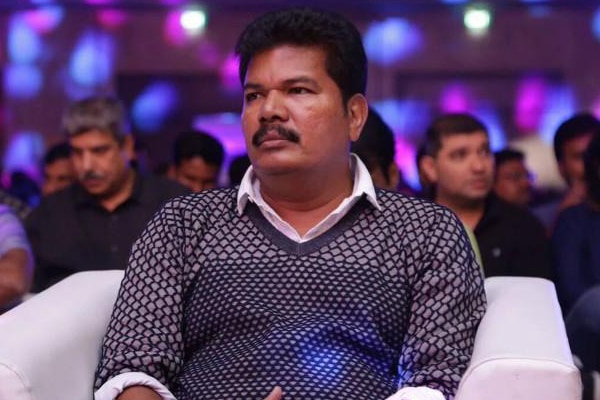 Director Shankar is getting ready with 2.0, which is sequel for his earlier movie Robo. He gave an interview to an English Channel and Telugu audience who saw that interview felt whether Shankar is jealous of Baahubali success.
He gave an elaborate interview to English Channel and spoke about several things. When the interviewer asked him about Baahubali, Shankar did not even acknowledge the question and answered it in his own way. It happened twice during the interview. Even when the interviewer asked him that because of Bahubali, market for South Indian movies in Hindi belt is increased, he responded to that question without uttering the word Bahubali. He told, his movie 2.0 will increase the market for South Indian movies in Hindi belt states further.
It's no doubt that, Shankar is very great director and even Rajamouli acknowledged that he is still mesmerized by the way Shankar uses technology in his movies. But Shankar always compares himself only with directors like James Cameron and his movies with Hollywood movies like Avatar.
When he was releasing Robo in Telugu, Chiranjeevi attended the audio function and during that Robo promotions he spoke a bit about Magadheera , saying it was the costliest South Indian film before Robo and Robo surpassed Magadheera in terms of cost. Maybe when he comes here to promote 2.0 Telugu version, he may speak a bit about Bahubali.
Anyway, if he had spoken a bit about Bahubali in National media, that would have been even more graceful.