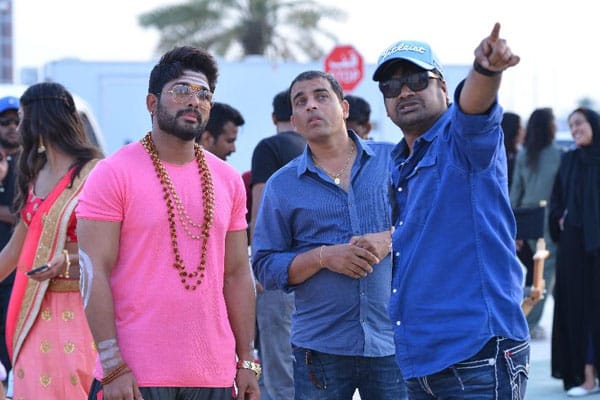 It is very common for rumormongers to weave stories from their imagination and circulate them as the stories of upcoming big films. Coming to Stylish Star Allu Arjun's 'DJ', some say that it is inspired form Shankar's 'Gentleman' while a few others declare that it is a rehash of NTR's 'Adhurs'. Putting a full stop to these rumors aside, now film's director Harish Shankar himself has revealed the film's plot line.
In his bid to provide a clarity on the recent controversy created by Duvvada Jagannadham's second single, 'Gudilo Badilo', Harish inadvertently leaked the film's core story. He said that DJ is based on the mythological point, 'Shapadapi Sharadapi', which means a Brahmin can achieve victory either by Shapa (Curse) or Shara (Weapon). Either way, he can defeat his enemy and achieve what he intends to do. So, DJ is about a youth who destroys the evil in society by curse and with weapons.
From the released promos so far, DJ looks like a perfect blend of action, romance and entertainment. The film is a hot cake in market with buyers from all areas offering the career highest deals to grab the film's rights. The controversies created by the promos are only helping the film get free publicity.
Carrying huge hype, DJ is slated to hit screens on June 23. The film will have to compete with Salman Khan's 'Tubelight', which also releases on the same day, at box office, especially outside the Telugu states.