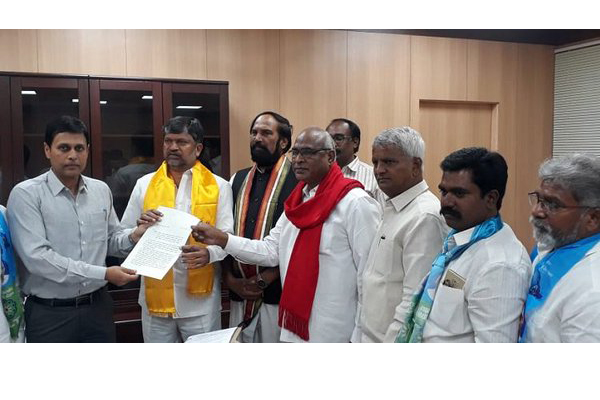 Following series of complaints and allegations from the opposition parties and leaders from Mahakutami on phone tapping, the Chief Electoral Officer (CEO) of Telangana State Mr. Rajat Kumar on Friday wrote a letter to the Director General of Police (DGP) Mr. Mahender Reddy seeking the details of the leaders whose phones are being tapped.
Meanwhile, the CEO sought answers from the DGP on few other issues. The CEO asked the DGP in the letter that, "What are the criteria for phone tapping? Whose phones are you tapping? What are the reasons?"
The leaders from Mahakutami including Mr. Uttam Kumar Reddy, Mr. L.Ramana, Mr. Chada Venkat Reddy and Dilip Kumar had submitted a representation in this regard to the CEO on Thursday. Meanwhile, the brought few other issues to the notice of the CEO including public meetings at the CM's camp office, CM's posters on MMTS trains etc. and the CEO responded positively on their complaints and ordered the respective departments to probe into the issues.