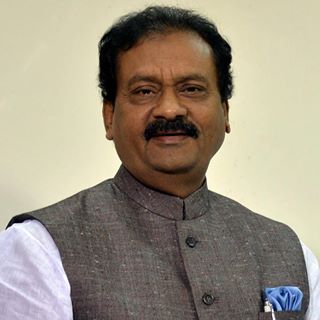 Shabbir Ali
Congress leader Mohammed Ali Shabbir (popularly known as Shabbir Ali), who served as a Cabinet minister under the Y. S. Rajasekhara Reddy government, is being named in the charge sheet filed by the Enforcement Directorate in a money laundering case, as per the reports in the national media and English news papers.
In the chargesheet, the ED stated that Ali travelled to Delhi with another businessman and paid a "large sum of money" to Mr Qureshi. One of the witnesses has stated that Rs 1.75 crore has been exported by the accused from him and his friend in favour for the help provided to him in a CBI case.The CBI has also claimed that Mr Qureshi was involved in hawala transactions through Delhi hawala operators. The ED complaint has substantiated the charges of alleged money laundering against Qureshi.
He is current Opposition leader in the Telangana legislative council. He has denied these reports that he has been named in chargesheet filed by the Enforcement Directorate. Shabbir said he was not involved in any such activity and he has not received any notices from ED yet and he is ready to cooperate with the ED if called on to do so.