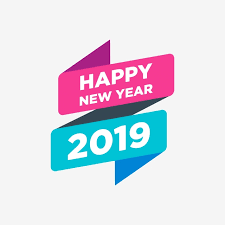 Telugu360.com, a recent entrant to web media, is just over three years old now – unbelievable considering tremendous progress that we made. 2018 has been a fabulous journey for us on many metrics. Website traffic has grown exponentially in 2018 and every month we serve tens of millions of unique visitors across the world. Thanks to readers of Telugu360 for reposing the faith and encouraging a new entrant to web media.
Telugu media can broadly be divided into three phases.
First phase of Telugu media is dominated by print publications and Eenadu was the pioneer.
Second phase is Electronic Media where TV9 has emerged the leader.
Third, current phase, of media evolution is Social Media. Social Media has been growing in influence in the last few years and the impact of Social media was evident in recent Telangana elections. We are proud that Telugu360.com has been at the forefront of Telugu Social Media imprint. Our Twitter handle @telugu360 is the most influential Movie, Political and Cultural social media handle.
We are proud of what we have accomplished this year, and kudos to everyone on our team for the quality reporting. It wouldn't have been possible without the fabulous team we have.
As we look back at the year, some of achievements worth noting :
In-depth political analysis : Most of the incumbent print and web media have defined and well known political affiliations. Telugu360 has reported all the political happenings in Andhra and Telangana without any bias. Telugu360 coverage of Telangana elections has drawn interest from Top politicians of Telangana state.
Telugu360 has now become the go-to resource for all the Box Office news and collections. The Box office sub portal we built is now becoming the go to source for all Tollywood Box Office information. A number of Hollywood and Bollywood trackers refer to https://boxoffice.telugu360.com/ for latest Telugu movie collections. You can slice and dice the information like at no other place
Social Media Penetration : Telugu360 is now the most interactive , highest influential Telugu website handle on Twitter with lakhs of impressions a day on average , and runs into millions on peak day(s)
Live reports for all the movies : Telugu360's live reports are extremely successful, accurate and watched by everyone in Telugu Film Industry. These reports are widely awaited by all the movie lovers. We are proud that our ratings match with box-office performance, better than other portals. In all honesty, predicting trade performance is not an exact science and we had our share of misses such as Srinivasa Kalyanam. Rating a movie when there are no data points out there (others have hundreds of opinions in social media before rating a movie) is not easy, and we are proud to do it consistently and accurately.
2019 has lot of exciting things in store. Stay Tuned!!
Not, but not the least, a shout-out to all the advertisers who provide the fuel to keep the site running. A special word of mention to our marketing partner Indianclicks LLC.
— Krishna (krishna@telugu360.com)