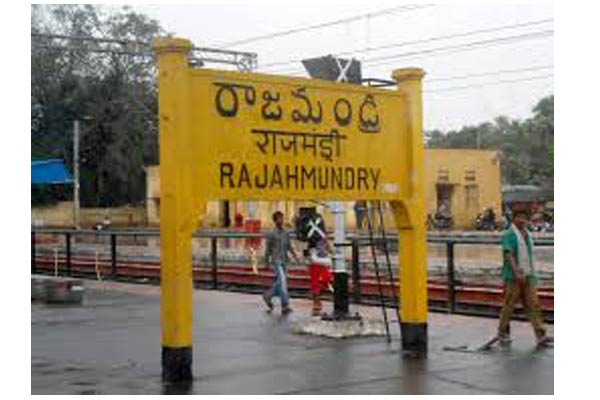 It is official now. closing the chapter of Rajahmundri, Andhra Pradesh government today set in motion the change of name of Rajahmundry to Rajamahendravaram. A GO has been issued this afternoon to this effect by Revenue Principal secretary J C Sharma. With this 'Rajahmundry' city will be called "Rajamahendravaram"and Rajahmundry Revenue Division and Rajahmundry Revenue Mandals (Urban & Rural ) as 'Rajamahendravaram Revenue Division and Rajamahendravaram Revenue Mandals (Urban & Rural ) respectively. A gezette publication The Commissioner of Printing, Stationery and Stores Purchase, Andhra Pradesh, Hyderabad is requested to Publish the Notification in an Extra- Ordinary Issue of the Andhra Pradesh Gazette, dated:19-10 -2015.
The Collector, East Godavari District will publish the preliminary notification in the District Gazette for information of the public and give vide publicity calling for suggestions and objections from the people affected by the said notification and furnish the same to Government along with his remarks through Chief Commissioner of Land Administration, A.P., Hyderabad after 30 days from the date of publication of the notification in the District Gazette. After the proeces, the name change will come into force.
The last cabinet meeting took a decision to revert back to Rajahmahendravaram from existing Rajahmundry.