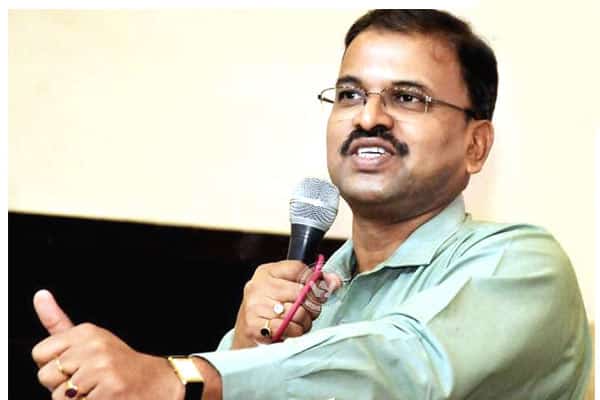 Many people in AP may not recognize if you say VV Lakshmi narayana, but if you say JD Lakshmi Narayana, they immediately recognize him as former CBI Joint Director Lakshmi Narayana, who investigated Disproportionate Assets case of YS Jagan. His role (Joint Director, in short J.D) became his surname. He has now submitted his resignation to the post of Additional Director General of Police in Mumbai.
He is 1990 batch IPS officer from Maharashtra cadre. He investigated many high profile cases including Satyam scam and Jagan's cases. Some reports say he is resigning citing the reasons like "transfer" that he did not like but most of the people feel he is resigning to join Politics. Social media is agog with the news of him entering into the politics and and joining Janasena since last one year. But many rubbished it as one more rumor created by gossip mongers in social media. However,now it seems the social media gossip is turning true at least till the part that he is joining politics. Whether he joins Janasena or some other party, only time will tell. But whichever party he joins, it will be definitely embarrassment to YSRCP and Jagan as he has complete information including technical details of the case.
We will have to wait and see how his second innings will be.