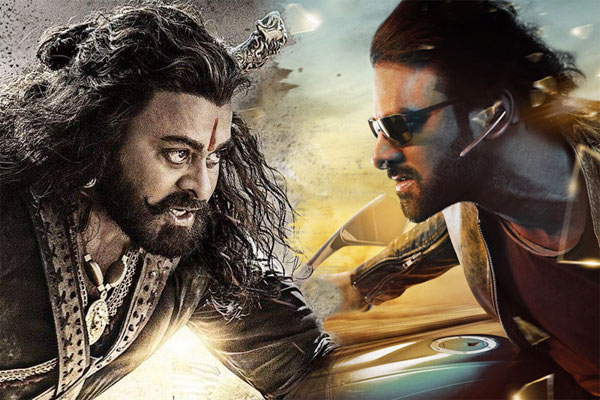 Both the films Saaho and Sye Raa are those super budgeted movies where the producers spent a mammoth without any second thought. And to take those films deep into the audiences in order to bring huge crowds to theatres in the first week, the teams of these movies are working really hard.
Taking a cue from Bollywood stars who promote their films very aggressively, Prabhas is repeating the same for Saaho. He's been to all the TV shows and going to different cities to talk about the film. Already he has covered Mumbai, Hyderabad, Chennai and Bangalore in that process. At the same time, he has given interviews to almost all the leading Bollywood portals.
Megastar Chiru is also following the same pattern as they have roped in Pawan Kalyan to give voice-over which could rake up buzz, followed by Bollywood interviews and lots of hungama. But this marketing strategy, which is new to Tollywood as films are marketed here mostly on the hero's image, is leading to rumors as well.
The moment Saaho Censor certificate came out, there is a buzz that film's second half is weak, the first half is long and many like that. In the end, they add, that's why Prabhas is promoting the film aggressively. Even Sye Raa is also getting haunted by similar rumors only.
Probably the mindset of audiences needs to take a new-turn here because as long as they think that excessive marketing is because of the average product, they are wrong.