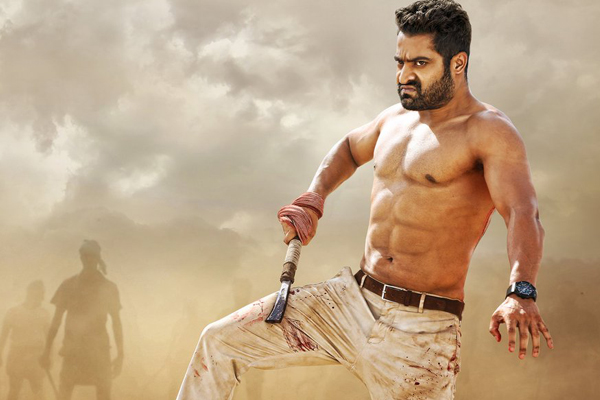 NTR's Aravindha Sametha Veera Raghava released during the holiday season and the film has been sold out for record prices. The buyers across Andhra Pradesh acquired special permissions to hike the ticket prices for four days during the first weekend. However this turned out to be a barrier for the film as several audience had to return back after they could not afford paying Rs 200 per ticket.
A section of audience have been badly opposing the idea of ticket hike as it is not affordable. Despite of losing a section of audience, the buyers are in plans to continue to sell the tickets for huge prices on weekdays too to take the advantage of the ongoing holiday season. With average to good divided talk all over, the ticket hike for Aravindha Sametha Veera Raghava turned out to be a barrier. Several audience are in plans to watch the film once the ticket rates are reduced.
Though the permissions acquired are only for four days, several exhibitors across Uttarandhra, East, Guntur and Nellore are in plans to sell the tickets for excessive prices during the weekdays too to cash during the holiday season. West Godavari distributors acquired the ticket hike permissions for 11 days and they witnessed huge crowds returning back over the weekend because of the ticket hike. They will have to pay the taxes for Rs 200 per ticket for the 11 days and with no options left, they will continue to sell tickets for high prices till the completion of the holiday season.
Movies like Baahubali and Rangasthalam could stand over the wave of excessive ticket pricing because of the exceptional word of mouth. But things are completely different with Aravindha Sametha Veera Raghava as the film received average response all over. With nothing much to do, several audience have been waiting for the ticket prices to come down so that they can afford to watch Aravindha Sametha Veera Raghava with their family.
With mostly middle class families across the towns and villages, the ticket hike turned out to be a hurdle for several film lovers. A possible solution for this will be appreciated felt several audience.