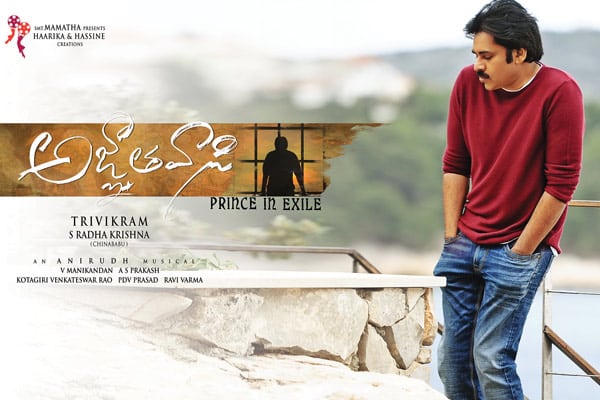 Agnyaathavasi USA pre sales report
Powerstar Pawan Kalyan's Agnyathaavaasi is one of the highly anticipated big ticket films this season. As Trivikram Srinivas is the film's director, expectations among trade circles and audience have reached new heights since its launch. Overseas market is one area where Pawan and Trivikram carry a strong market base and huge following. Already it has been announced that Agnyathavasi is going to be the biggest ever release for an Indian film in North America with a screen count of 570.
Now, with only few days left for its release, the advance bookings in almost all Cinemark, AMC and Local screens opened couple of days ago. 75% of the regal Cinemas  have been opened a while ago.
As per exclusive sources , the pre-sales collections have already surpassed half million dollar mark. To be precise, $513,000 from 415 Locations as of this writing. Please note that many of these 415 locations opened today only. This is a terrific start and trade analysts predict that the film is poised to rake in sensational figures from its premieres. It is Pawan Kalyan's unrivalled charisma in overseas that has resulted in such a massive buzz on the film even though the theatrical trailer has not been unveiled till now.
By tomorrow itself, Agnyathaavaasi is likely to emerge as career highest premiers in overseas for Pawan Kalyan. Going by the current range in its bookings, it is definitely going to be record opener in Tollywood history and many standing records are likely to be toppled by the end of first weekend.