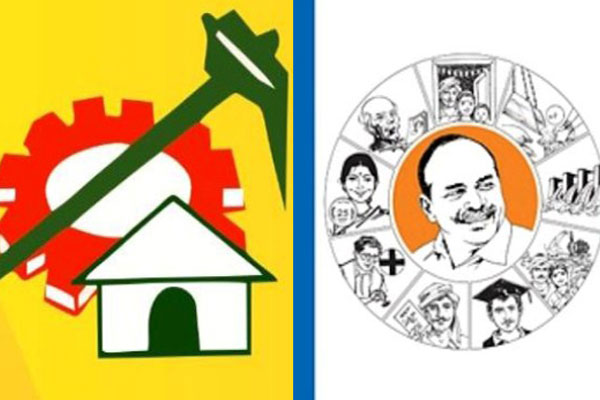 Visakhapatnam city will be a host for ruling Telugu Desham Party's MahaSankalpam and opposition YSR Congress Party's MahaDharna on June22. YSRCP will be conducting a Mahadharna at GVMC office demanding protection of both government and private lands. It is protesting against the involvement of ruling party leaders in the Vishaka land scam and tampering of land records. Opposition Leader YS Jagan Mohan Reddy will be leading the Dharna. Also, YSRCP will be collaborating with all other Opposition parties like CPI, CPM, Lok Satta demanding CBI probe into the scam.
With around 5000 party works, to counter the opposition, TDP is be organizing MahaSankalpam on the same day in the same city. The ruling party considers it as the apt time to enlighten the people about the opposition party's 'false propaganda'. As per the reports, the ruling party is planning to welcome Jagan with hoardings listing his corrupt activities from the airport to the city.
This is not a novel initiative by the TDP, especially when the welcomed Rahul Gandhi with Black flags in Vijayawada, and in the past detained Jagan at Vishaka aiport. However, Visakhapatnam is going to be a game changer in the next elections.
Telugu360 is always open for the best and bright journalists. If you are interested in full-time or freelance, email us at
[email protected]