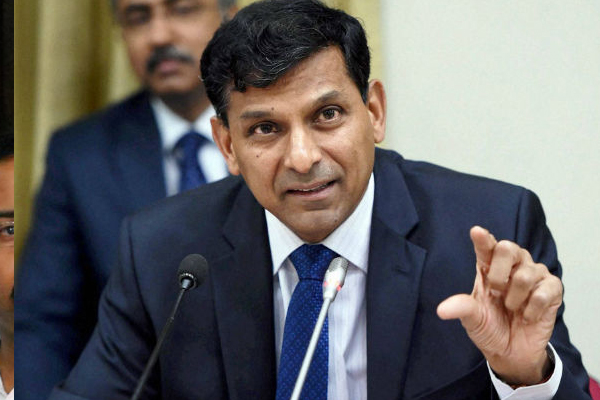 One by one, political parties have started promising farm loan waiver to attract voters and win elections. This is one of the main factors for the Congress party to win over the BJP in Madhya Pradesh, Rajasthan and Chhattisgarh elections. Already, the Chhatisgarh government has initiated efforts for giving top priority to implementing farm loan waiver with immediate effect.
Against this backdrop, Reserve Bank of India former Governor Raghuram Rajan says this will prove costly to the economy of the states concerned and it will bring pressure on the financial system there. He has suggested that remedial measures be taken in this regard and that the Election Commission puts in place guidelines for preventing the political parties from making such counter productive promises.
Rajan, while addressing a meeting in Delhi, said the country's economy has slowed down in the past five years and the system has failed to create enough jobs for the youth. For example, when the Indian Railways hold tests for filling up vacancies, nearly 250 candidates are competing for each job, which reflects the seriousness of the unemployment problem.
Rajan has earlier written a letter to the election authorities cautioning against populist promises for farmers. He says the agricultural sector is important and it should not be neglected but promises like farm loan waivers and minimum support prices will put economy under severe stress.