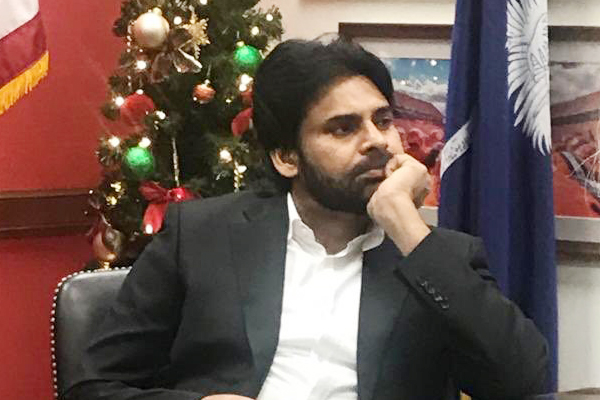 Janasena president Pawan Kalyan is not just talking about simplicity but is strictly implementing it with his actions. On numerous occasions, Pawan said he has left behind luxurious life and money after turning a full time politician. Sticking to his words, Pawan is showing simplicity during his political tours.
Pawan Kalyan is now in USA as part of his brief tour to woo Telugu NRIs. Usually, political party leaders and film stars prefer to travel in chartered flights when they travel outside the country on special purpose. But, Pawan Kalyan didn't opt for chartered flight and travelled like a common man in regular commercial flights. He has decided to reduce unnecessary expenditure for his tour during political activities. This simple act from Pawan Kalyan received widespread appreciation.
Pawan Kalyan is meeting Telugu NRIs and discussing various issues with them. He is going to attend Pravasa Garjana event in Dallas this Saturday. In the run-up to 2019 elections, Pawan is pulling all stops to put a check to TDP and YCP.
Telugu360 is always open for the best and bright journalists. If you are interested in full-time or freelance, email us at
Krishna@telugu360.com